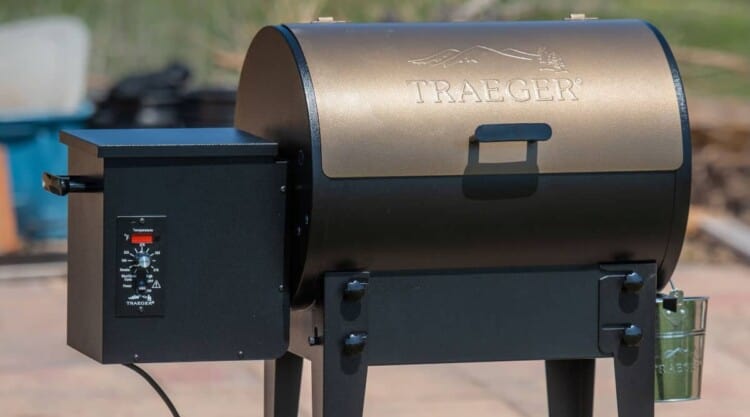 With the pellet grill enjoying a relatively recent rise in popularity, it's time that you learned how to really use it.
Here in this pellet grill tips and tricks guide, we have compiled the very best tips, from what we have learned ourselves on our own grilling journeys, as well as tips from others also in the know.
A pellet grill cooks food at either a low or high temperature using a mix of radiant and convection heat by burning wood pellets to generate heat and smoke for flavor. It adds a more subtle, gentler smokiness to food compared to wood-burning or charcoal smokers.
This relatively new piece of BBQ equipment is slowly proving itself to be a bit of a must-have item for the avid barbecue enthusiast and griller.
So, whether you're here because you've just welcomed a pellet grill into your life, you're looking at buying a pellet smoker and are researching their use, or you simply want to up your smoking game and impress your guests that little more, read on to find the very best pellet grill tips and tricks!
1. Understand What You are Cooking
You need to understand that not every cut of meat is the same, and as such, every cut of meat needs different treatment.
You need to understand its composition, such as the muscle it is, whether it has a bone, the fat content or fat cap, or the cartilage content of the cut.
You also need to think about the texture of the cut and whether it is white meat or dark meat etc.
Or maybe you're smoking cheese or veggies?
Whatever you're smoking in your pellet grill, you need to think about what you are doing before you do it.
So make sure to research and swot up on how to prepare what you are cooking! Check for the best temperature to smoke it at, what the final temperature should be, what tenderness level you are looking for, whether it should be wrapped part cook, whether you should baste it, or sauce it, or add liquid during the wrap…
To get the best results, different techniques must be used for different cuts.
2. Use Good Quality Wood Pellets, That are Right for Your Meat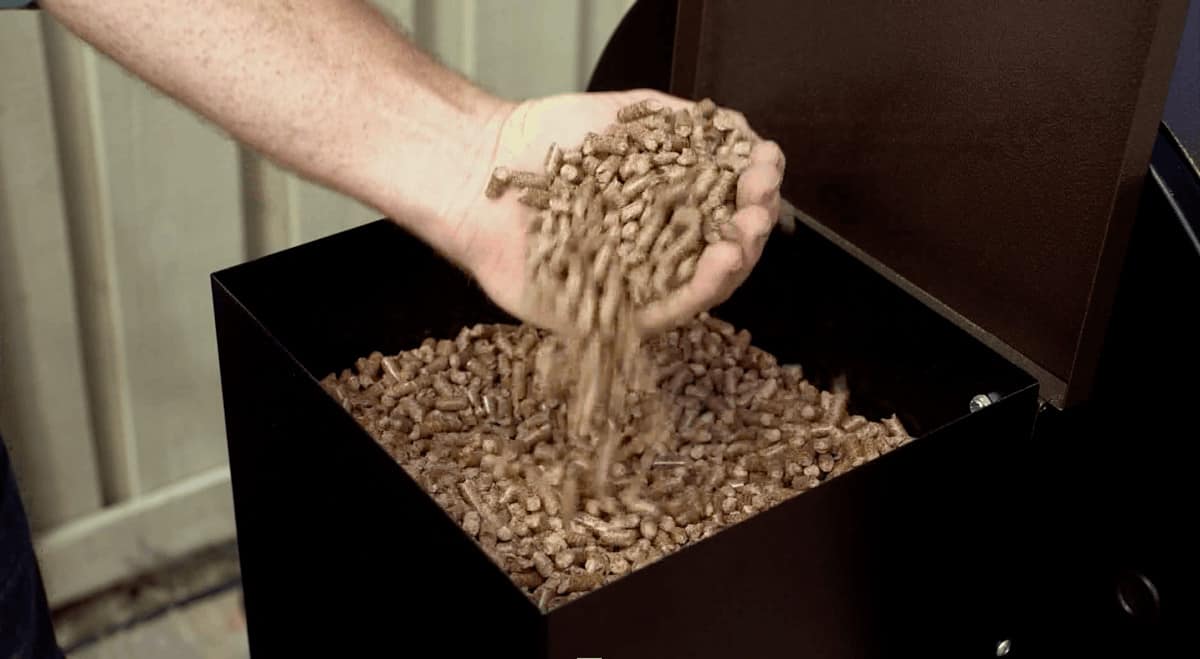 As the ol' saying goes, you get what you pay for, and while you certainly don't have to spend the most on wood pellets, you do need to do your research and find good quality ones that will allow you to create the best flavors.
Thankfully, we have a guide on the best wood pellets around, so be sure to check that out!
You also need to learn about which wood pellet flavors compliment particular meats best. And it's always a good idea to have a few different flavors to hand ready for that impromptu grill session!
Here's a useful guide on pairing different flavor woods with various meats.
And finally, good quality pellets are those that are dry and stored well. If moisture gets into them, they crumble, block your auger and cause all sorts of trouble. So make sure you learn how to store wood pellets properly.
3. Use Your Pellet Grill Like You Use Your Oven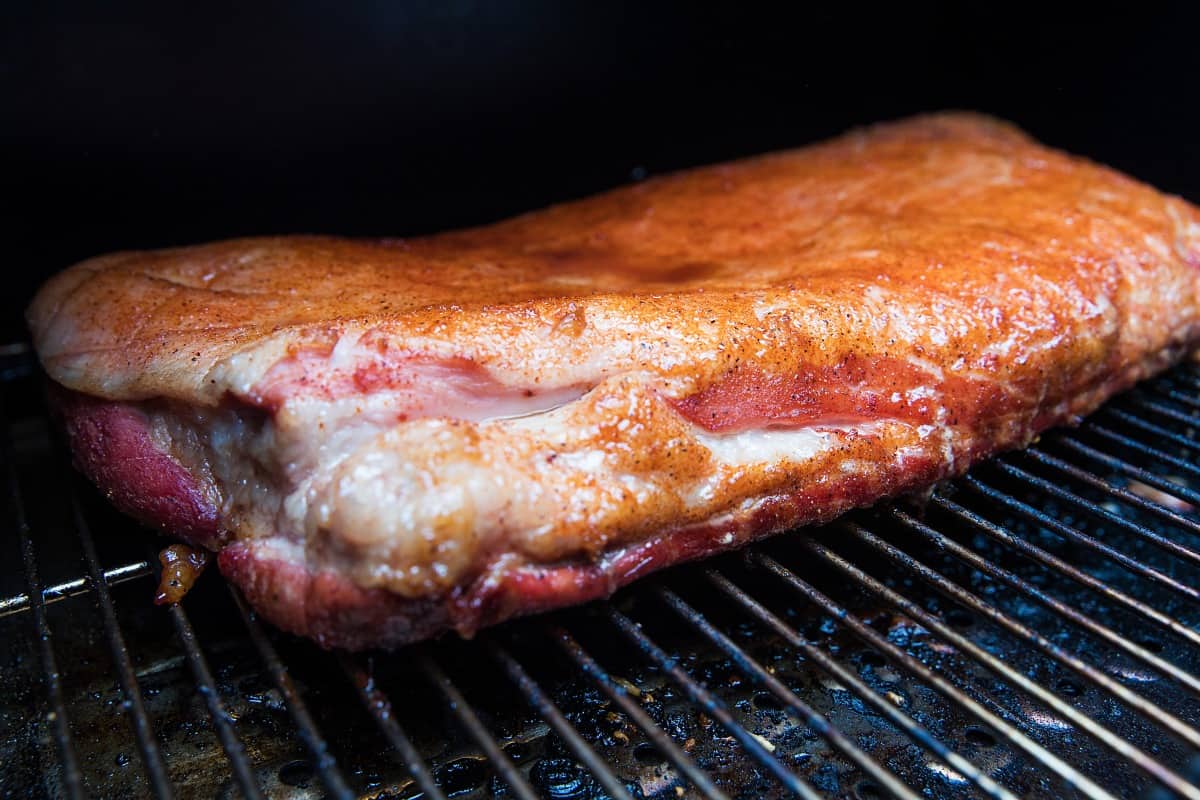 One of the simplest and best tricks I have learned is to use your pellet grill like you use your oven.
Not every food is great with smoke added, but most things are! So experiment.
Any recipe that calls for roasting or baking in your kitchen oven can be transferred to your pellet smoker, simply by cooking for the same length of time and at the same temperature. And even a small pellet smoker will be able to match the capacity of most kitchen ovens, so whatever you can cook in the kitchen you can take to the grill.
While you might not necessarily want to smoke a bunch of cookies, you can certainly get imaginative with your creations. Perhaps something such as this juicy pineapple upside-down cake baked for 45 minutes on the grill?
4. Use a Thermometer, Not Your Clock
Following on from the above oven tip, using a thermometer to gauge the internal temperatures of your meat will ensure a better cook rather than using time alone.
After all, it might have been cooking for the suggested time, but if it doesn't reach the right temperature inside, you could severely overcook your food. Or worse, undercook it and make yourself and your guests very ill.
Using a thermometer will also save you from opening the cooking chamber, just to keep checking on the progress of your meat.
The saying goes 'if you're looking, you ain't cooking!'. This is because as you open the door, you let all the heat escape, preventing all that hot smokey goodness from progressing the cook.
So, if your pellet smoker doesn't come with an integrated thermometer, we recommend investing in a good quality, 3rd party digital one. This way, you can monitor the cook via your thermometer and let the grill do its thing!
You can check out this guide for the best barbecue and smoker thermometers available today.
5. Use Those Upper Racks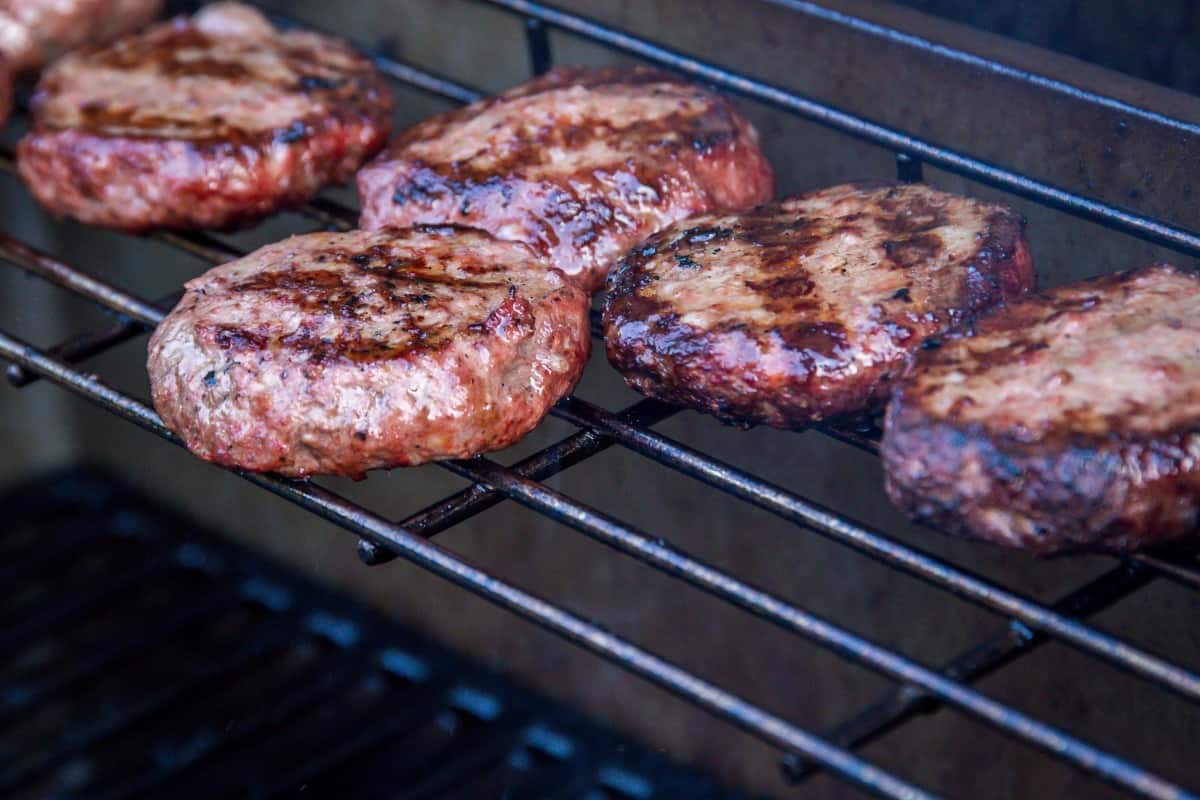 Not only do upper racks give you extra space inside your grill, but they also mean the meat you've placed on them is further from the heat source.
This means the meat is being cooked more by convection, rather than radiant heat, which offers a more even cook.
Utilize every space and rack you have, and you'll also get more bang for your buck with the wood pellets you burn, as well as have a lot more food to go around!
6. Get Your Reverse Searing On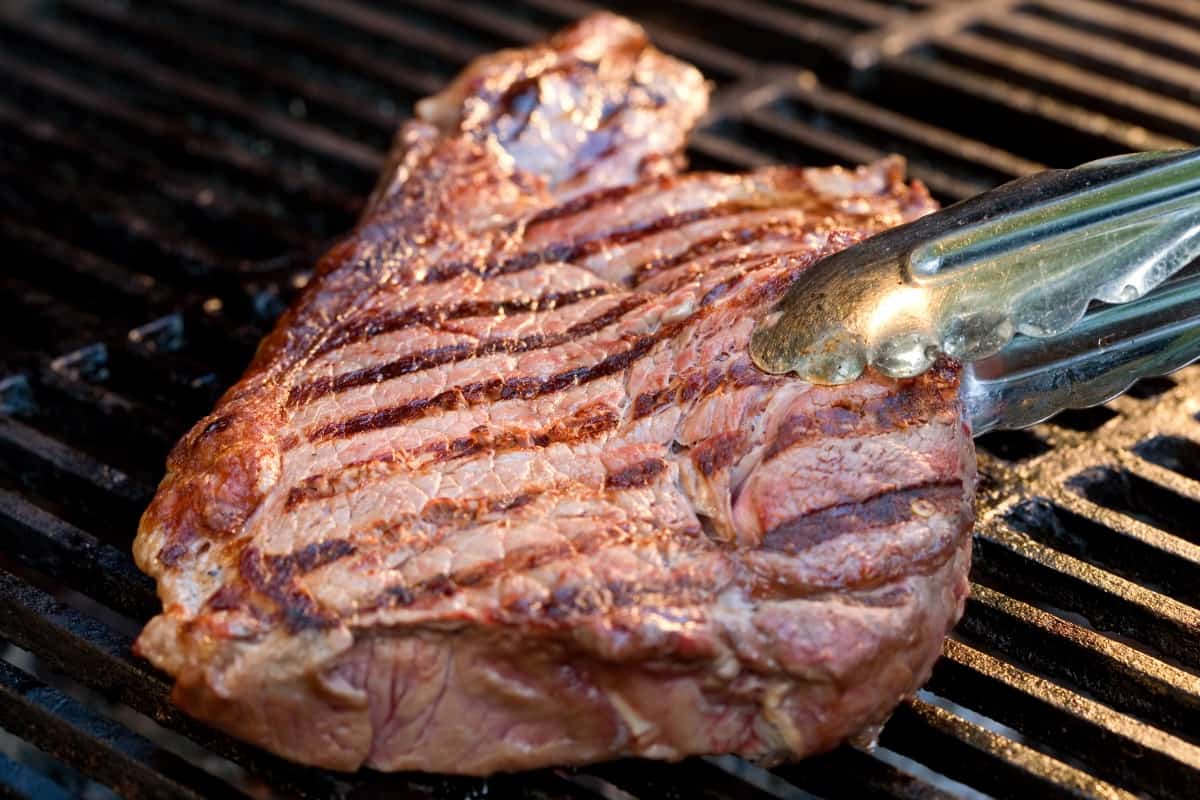 To sear or reverse sear? That is the question! But know that pellet grills are brilliant at reverse searing your meat, and not enough grillers do it!
To get that medium-rare finish edge to edge, with a perfectly seared smokey edge, we recommend you learn how to reverse sear.
Think of this process, almost like sous vide cooking. You create the perfect finish throughout the entire steak that you are looking for, cooking with a very low and gentle heat, to ensure none of it, not even the surface, is overcooked.
Only after reaching the perfect doneness throughout, do you then sear to create the Maillard crust and caramelized edge that creates a succulent sensory experience on top of that tender meat.
Depending on the model of your pellet grill and what you're cooking, set your grill temperature to 225f and place your meat in.
Once the internal temperature of your meat reaches 125f, which typically takes 45 minutes to an hour for a 2" thick steak (for medium-rare), take your meat out.
Crank up the grill to 500f, allowing it to heat through thoroughly, and then move the meat back into the grill, on a lower rack, and sear it for a couple of minutes with the lid closed, turning it once, until you have a great crust.
The result will be perfectly medium-rare meat throughout, with a great crust. And not a hint of that gray, overcooked outer edge you often get with the traditional sear.
7. Create a Smokier Flavor Straight from the Fridge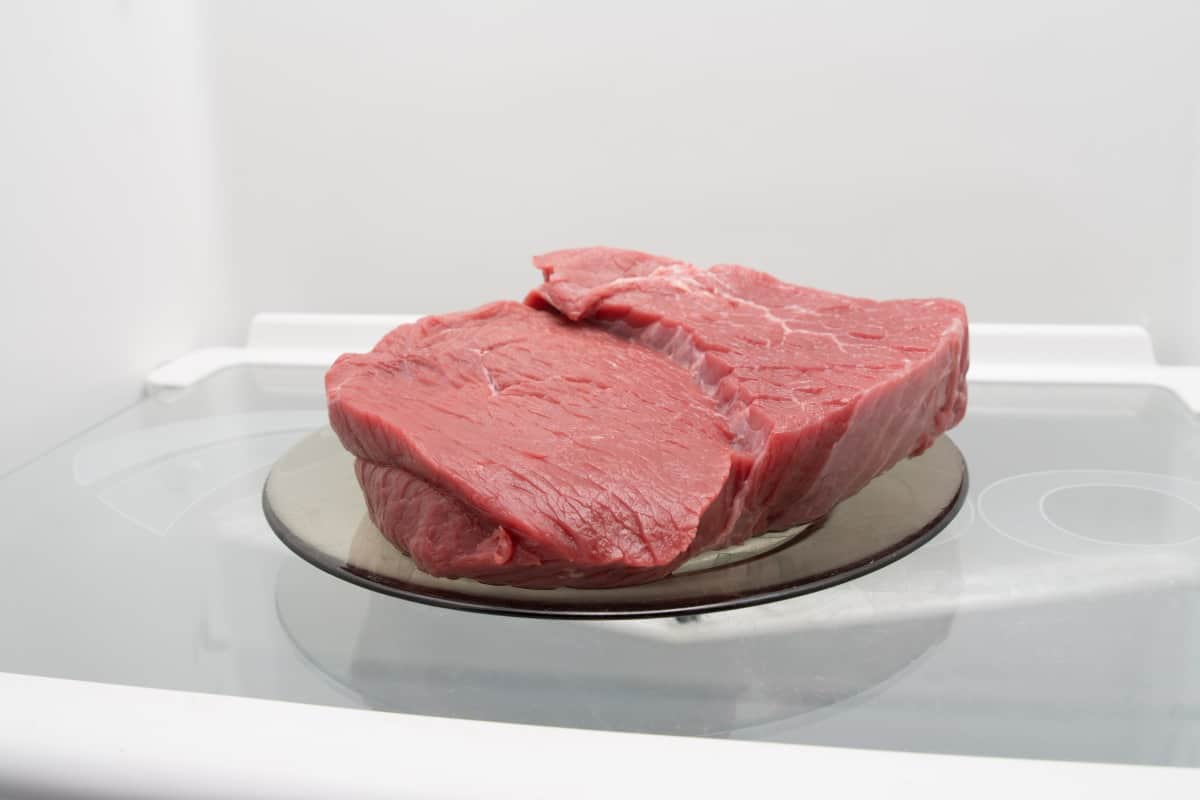 This tip is for those larger cuts of meat that you want to pull more smoke into, such as beef brisket or a chuck roast.
Smoke loves cold meats, 'condensing' onto the surface more readily than it does to warm surfaces. So the colder it is, the more chance you'll give the smoke to adhere to it.
So, instead of allowing your meat to come up to room temperature — as many recipes request you to do — whip it straight out of the fridge with the dry rub you placed on it the night before and put it straight into the pellet smoker.
As usual, set it to a low smoking temperature and allow it that extra time with the smoke, to get a more pronounced smoke flavor.
8. Get a Pizza Stone and/or an Attachment
There is always someone in your family or group of friends that loves pizza (I am that person), and trust me when I say that you need a pizza attachment in your life!
Nothing will put a smile on a pizza lover's face more than this, especially the kids, and this will set you apart from the other grillers and smokers in town.
The dome of the attachment will give you the ideal radiant heat that pizzas need, and the pizza stone will cook the base to Italian precision. Capisce?!
9. Keep it Clean
Yes, this might be a boring tip, and I can hear you yawning already, but it is so important to keep your pellet smoker clean.
Not only does a buildup of grime and food waste negatively affect your grill's ability to cook and smoke, but it also looks disgusting to the point of scaring your guests away.
We recommend cleaning it once every 3 to 5 uses, depending on its condition, but warm it up a little to make the cleaning process easier and get the right tools for the job.
Just remember, keep it clean, boys and gals!
Final Thoughts on Pellet Grill Tips and Tricks
Now that you've ventured into BBQ pastures new, and purchased a pellet smoker, you might as well learn how to get the most out of it, and not just sticking to what's in the manual.
The tips and tricks above are in no particular order, and they are all important if you want to get the most out of your pellet grill.
Putting them into practice will up your game for sure, and give you a smokey alternative to BBQ dinners that everyone will appreciate.
Or maybe reading our tips and tricks has persuaded you that you definitely need one (and not forgetting that pizza attachment!)
So, are there any tips or tricks that we've missed? Or maybe you've discovered a different attachment that has smoked your socks off (not literally, I hope!)? But whatever it is, just let us know in the comments below.