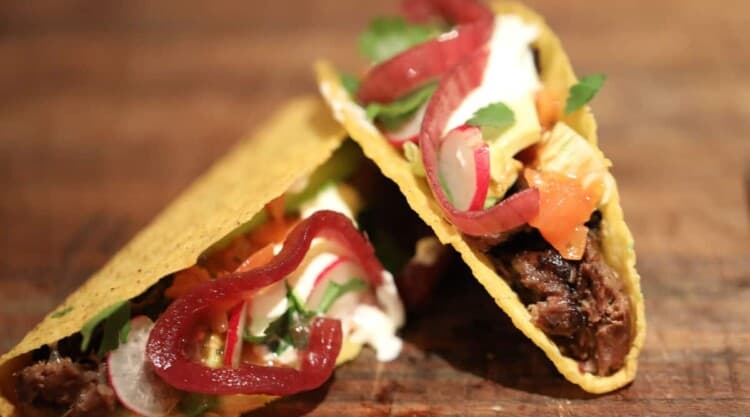 Beef cheeks are a little-used or seen product in many parts of the world. I'd certainly never seen or eaten them until a couple of years ago myself, when a friend of mine did them braised and then added to a chili.
I think they're rarely seen because the fact they come from the face of a cow is very off-putting for a lot of people.
This is a shame because they are just another muscle like many other parts of the cow we happily eat. And when cooked correctly, they are very rich and beefy, the most gelatinous and unctuous part of a cow I've ever eaten, and I think would be enjoyed by many if they gave them a chance.
If you enjoy incredibly moist, melt-in-your-mouth, low n slow-cooked meats such as brisket and ribs, where connective tissues and collagens melt down into gelatinous juices over hours of cooking, you will LOVE beef cheeks.
But the texture isn't for everybody, and you might turn your nose up if you don't like somewhat gluey and jelly-like gelatinous meats.
For sure, I think you should at least give them a go once – hopefully by following my method below. Every person I've ever fed these to has loved them. No lie.
What are Beef Cheeks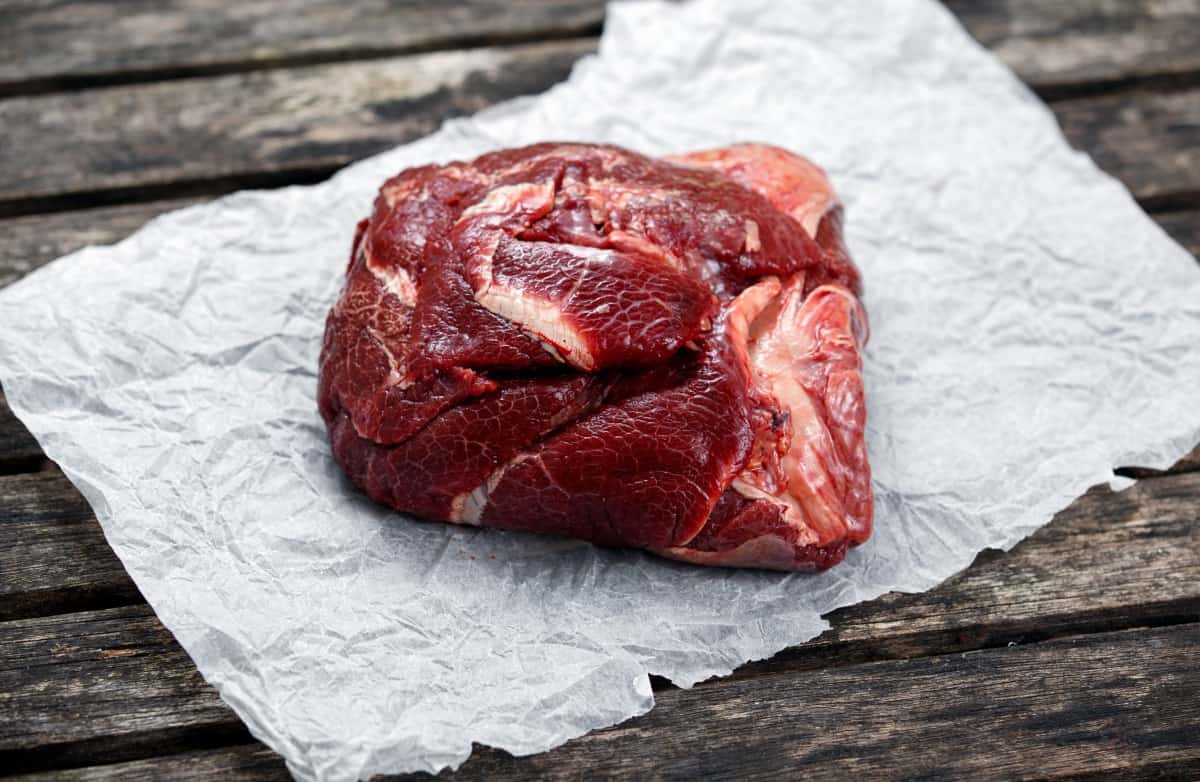 Sometimes also sold as 'ox cheeks,' they are exactly as the name suggests, the facial cheeks of a cow.
There are two from each animal (obviously), and each weighs between 350g to 450g / 0.75 to 1 pound once trimmed. They also lose about 30% weight during a long slow cook, so for portion sizes, I recommend 1 to 1.5 cheeks per person.
They are a very tough muscle because they do a ton of work. Cows spend a tremendous amount of time chewing, and this makes their cheeks a very tough, sinewy muscle. Therefore, they are only ever good to eat if cooked low n slow for a long time, or braised while slow cooking, to break down the tough tissues.
They are packed with flavor, quite lean, but have a ton of sinew and connective tissues that once cooked breaks down, making them very gluey and gelatinous, which is wonderfully moist and flavorful to eat.
They are also highly grained and somewhat stringy, which makes them perfect for pulling after cooking, to add to tacos and tortillas, or you can slice/cube them to add to stews or a chili.
How to Buy Beef Cheeks
Beef cheeks are a rarely seen, specialty budget cut that you will rarely see in many butchers, so if you wish to cook them, you will need to plan ahead and order them in advance to give your butcher time to get them in.
They come with a ton of sinew and silver skin, so do need a lot of trimming. It's quite a task, so I would ask your butcher to do it, which they should happily do for you.
How to Smoke Beef Cheeks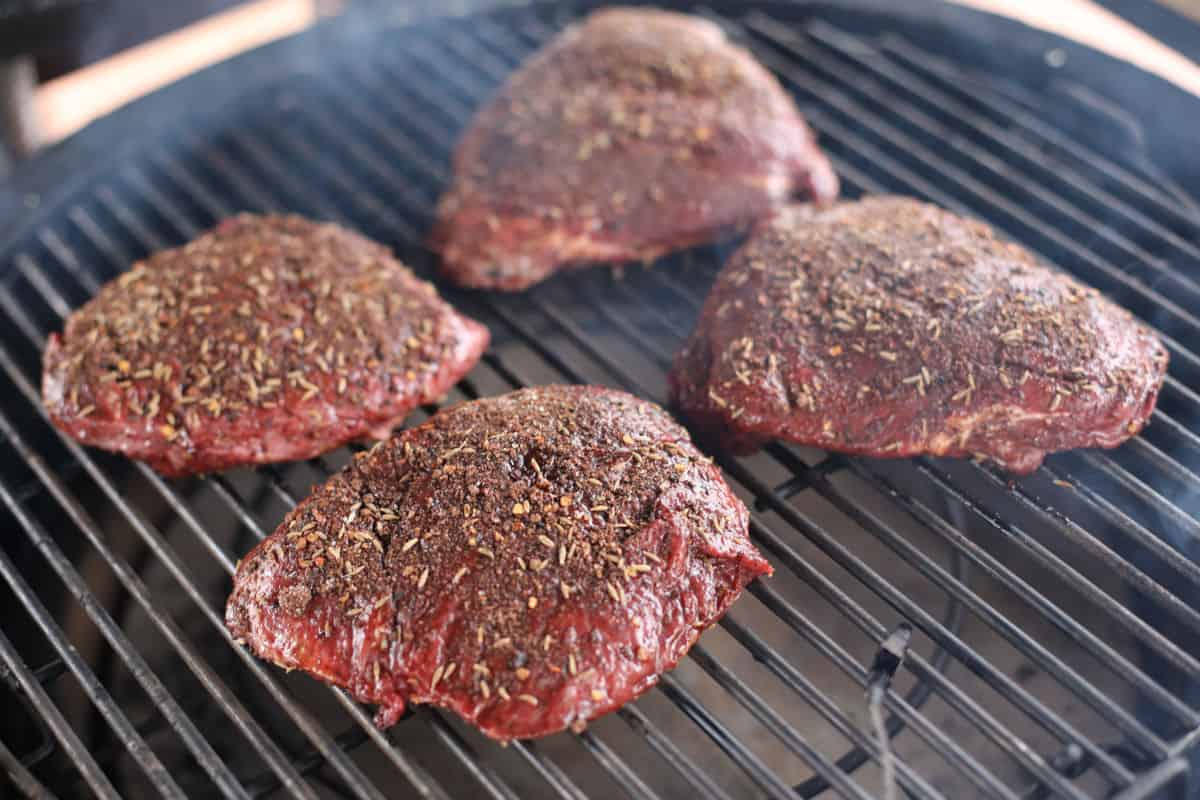 For me, beef cheeks must be braised for part of the cook. They are very lean and tend to dry out, so lend themselves very well to braising.
I have cooked beef cheeks straight through without braising or wrapping, and they were very dry and not very nice. I have also smoked them 3 hours, then wrapped (texas crutch) until finished and they were also a little too dry for my liking, but still nice and far better than not wrapping.
However, smoking for 3 hours, then braising until done, that's where the money's at, with the finished product pulling easily, being moist and so rich that they're almost a sin.
Smoked Beef Cheek Recipe
Below is my method for smoking beef cheeks. They result in a deliciously smokey little beef nugget that you can pull apart with a fork and are ideal for tacos or eating in flatbreads.
Prepare Your Smoker
Set up your smoker for indirect smoking, at 250f, with enough fuel to last 6 hours plus. Let it come up to temperature and preheat for a good half hour before adding any food to it.
Prepare Beef Cheeks
Hopefully, you will have bought pre-trimmed cheeks? If not, you will need to trim them.
Remove all tendons, sinew, and silverskin you can see, as it's unpleasant and very chewy to eat even after being cooked for many hours.
What you're looking for as the raw product ready to cook is what you can see in the image below.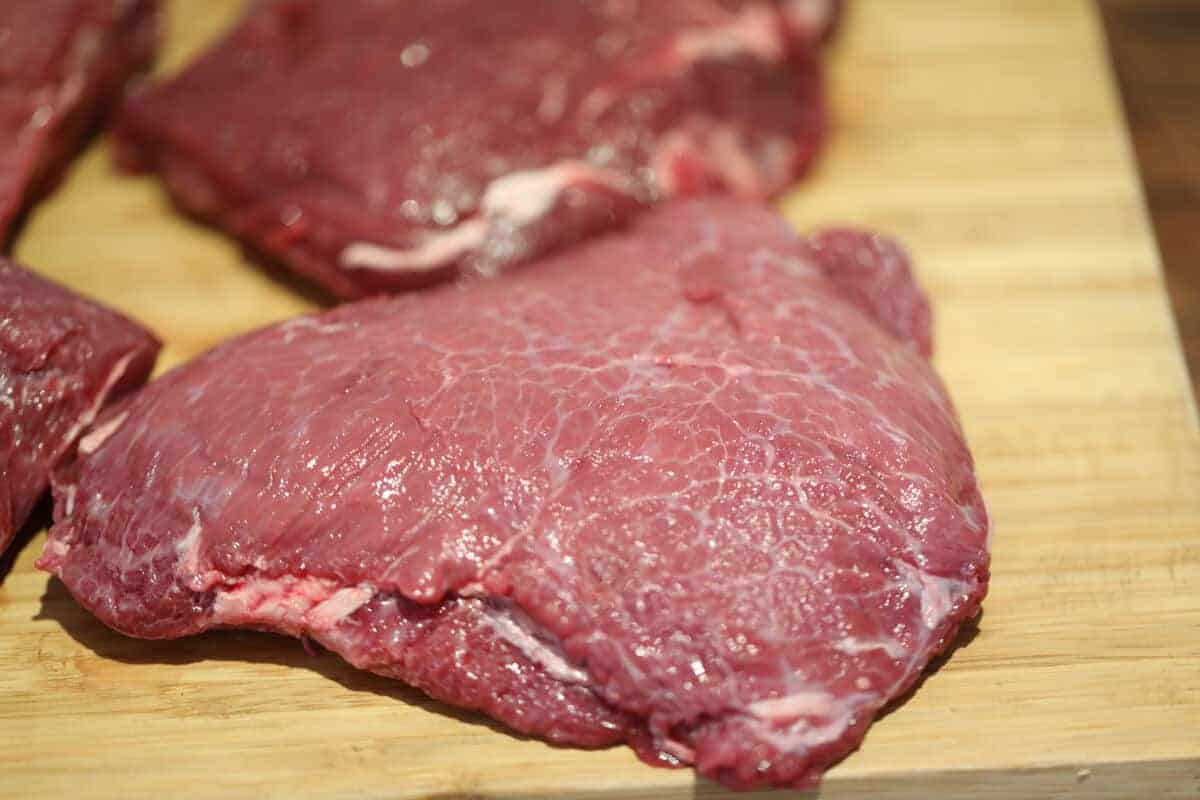 Apply Rub
For the rub, you can use anything you would typically use on a brisket or beef ribs, from a simple salt and pepper mix to a commercial rub bought specially for beef. Stay away from rubs meant for pork, or anything with too much sugar in them, as sweetness doesn't go well with beef.
For my cook, I used a 'mocha rub' from quiet water farms containing cocoa, coffee, cumin, chipotle peppers, and other spices.
Because the ox cheeks are quite small, you do not want a ton of rub, or it will overpower the taste of the beef. Add a light dusting, so you can still see the meat through the rub all over.
You can see how much I apply in the image below.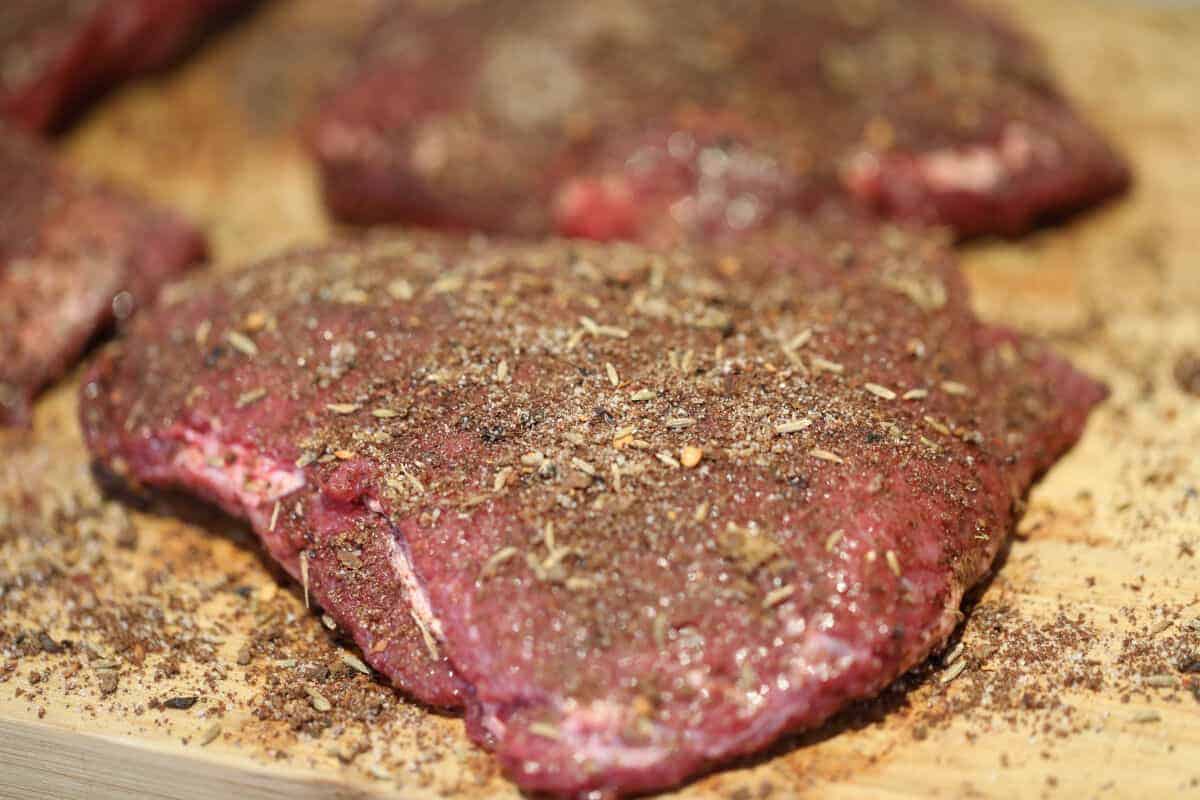 Smoke for 3 Hours
With your smoker set up for indirect cooking and steady at 250f, add two chunks of smoking wood suitable for beef, either oak or hickory. I used oak.
Place the beef cheeks directly onto the grates and allow to smoke for a full 3 hours.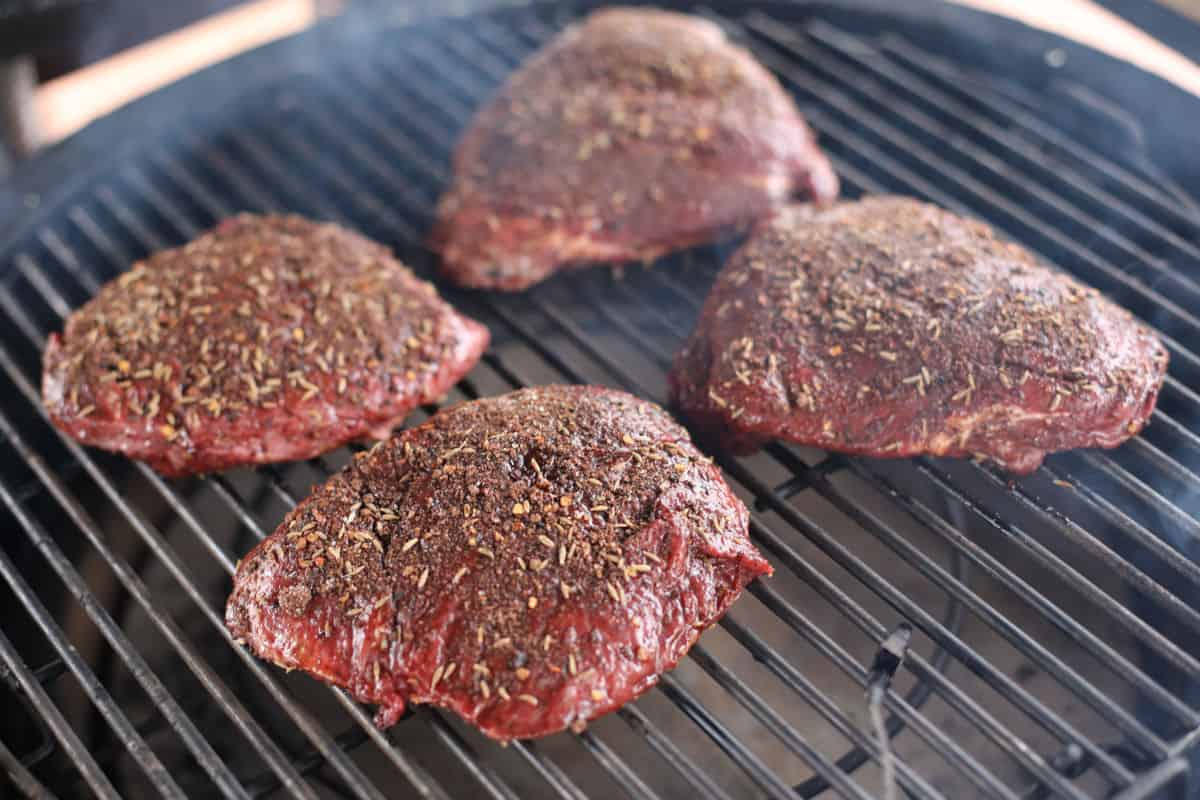 Switch From Smoking to Braising
Once the 3 hours of smoking have passed, remove the beef cheeks from the smoker and place them into a tray for braising.
You can use any liquid you like, with beef stock or dark beer being my preferred choices and what I recommend. For my cook, I added approx 150ml of IPA (Indian Pale Ale) to the pan.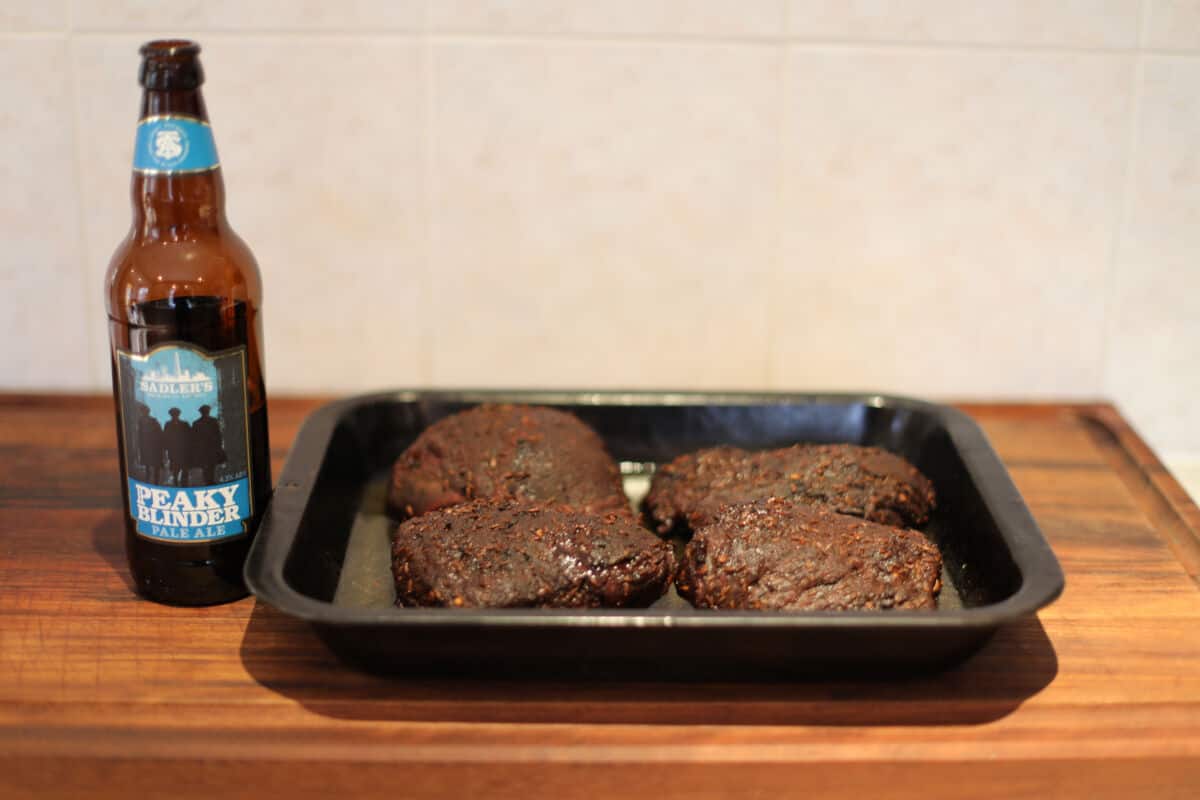 Now insert the probe of a wireless remote thermometer into the largest beef cheek to monitor temps remotely, because you want to start probing when they hit 203f, but do not want to keep opening the smoker or the braising tray to do so.
Finally, seal the pan with aluminum foil and return it to the smoker.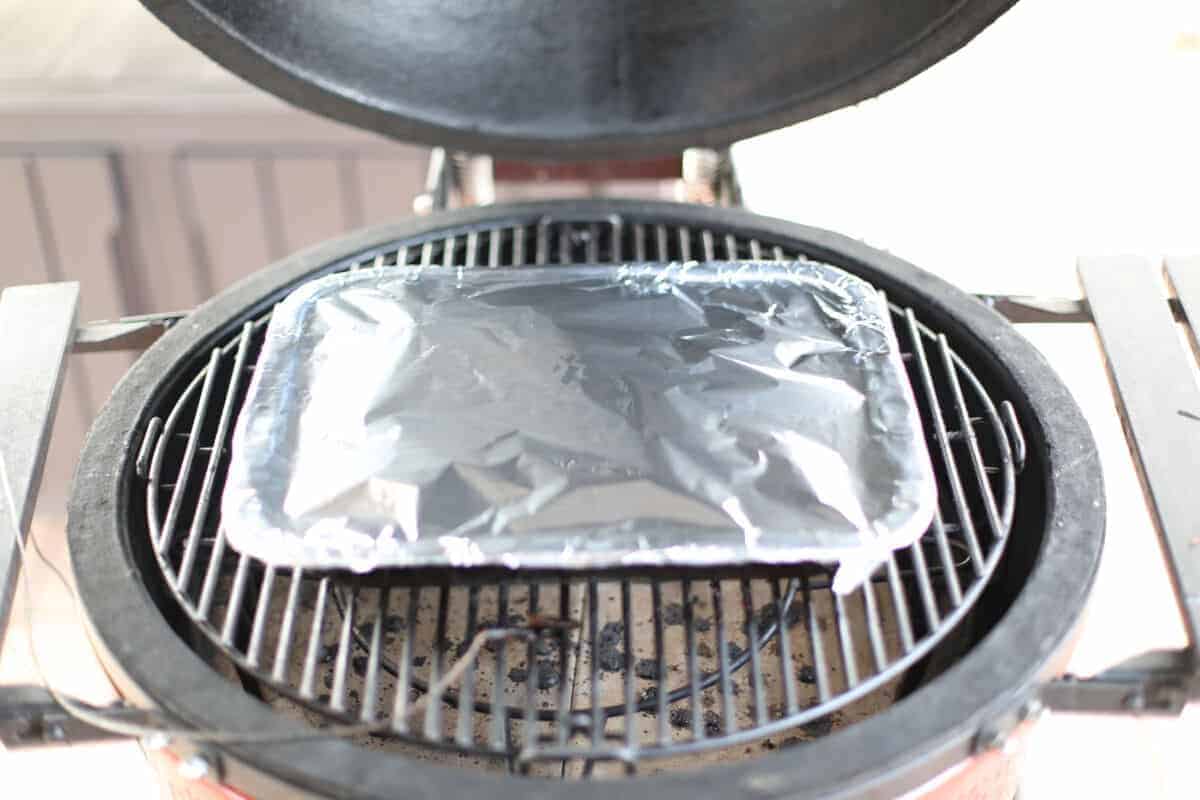 Cook Until They Probe Like Butter
You now want to smoke the beef cheeks until they reach 203f internal temperature, and from this point on start to probe them for tenderness.
Beef cheeks will be ready when they are anything from 205f to as high as 215f! I know this sounds stupidly high, but believe me, I have had some that were still partially tough at even 210f, which I left and took to 215f and then they became wonderfully tender and probed like butter.
So, cook them to 203f and then start probing, this will take approx. 3 hours of braising. Then probe them every couple of degrees rise in temp until they feel done, the point at which they are completely soft and probe with no resistance. This will usually be around the 210f mark, but could be a few degrees higher or lower.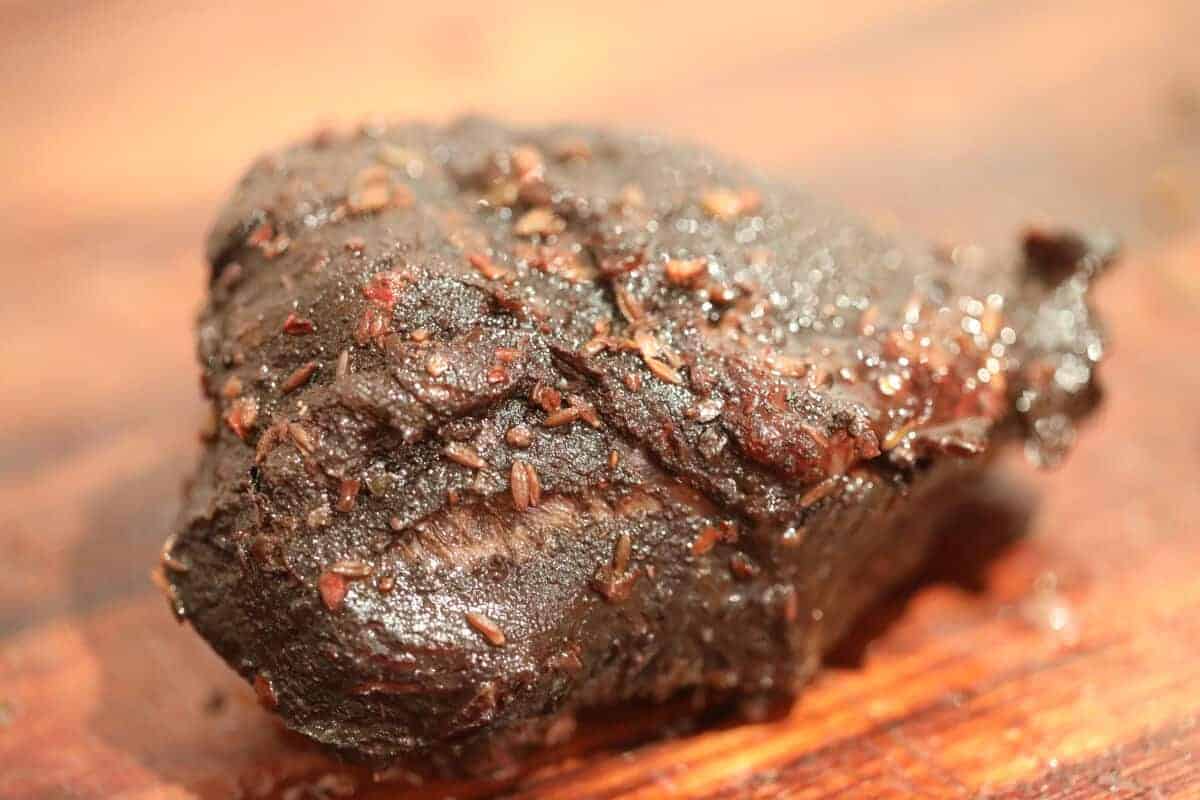 Pull or Shred
Once they've reached the desired doneness, remove from the smoker, and then the braising tray, and pull right away. Just take two forks and rip the cheeks apart, shred them into small pieces, they will 'pull' very easily.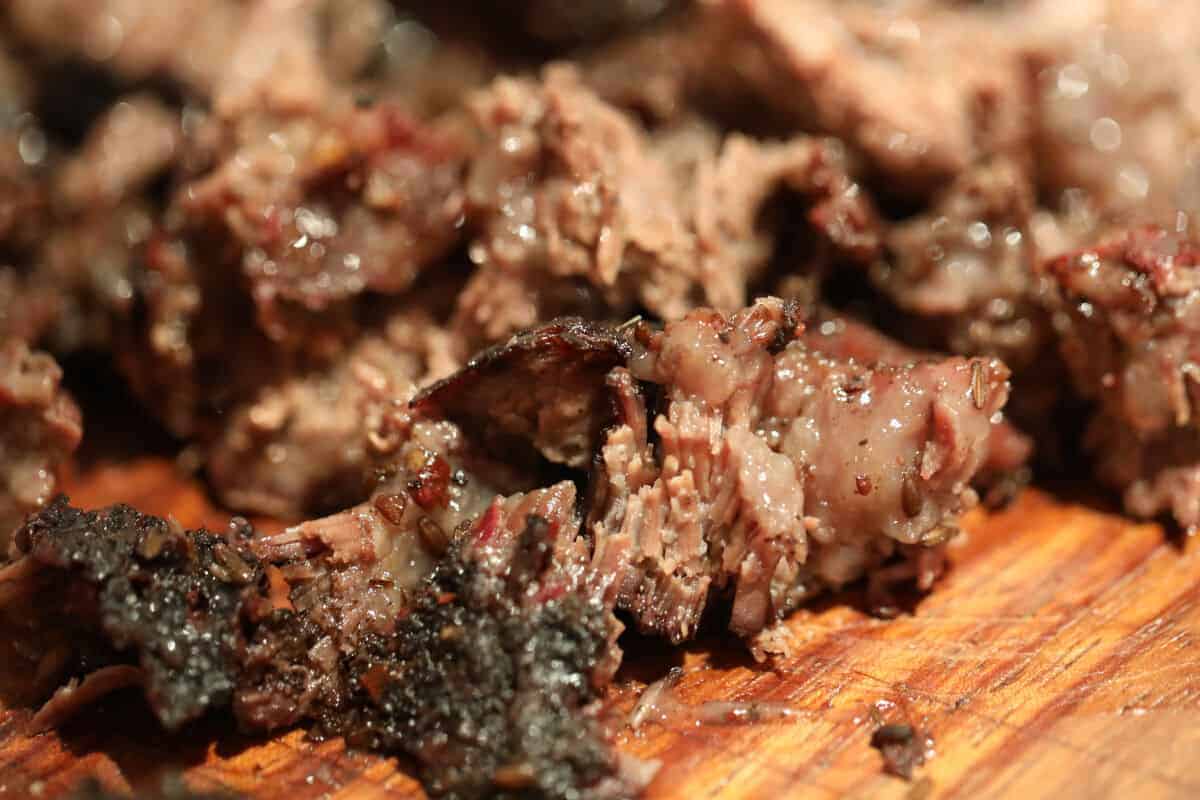 You can slice or cube them if you so desire, and it goes well in stews, casseroles, and chilis, but that's not the aim of my cook where I want to serve them in tacos and tortillas.
Serve in Tacos or Tortillas
Once shredded, used the smoked beef cheeks as an ingredient in tacos or tortillas, which for me is the very best use of them.
Add salsa, cream cheese, cheddar, red onion, radishes, pickles, a chilli sauce and some coriander to them, or whatever takes your fancy as a taco or tortilla filling.
You can see some tacos I made here: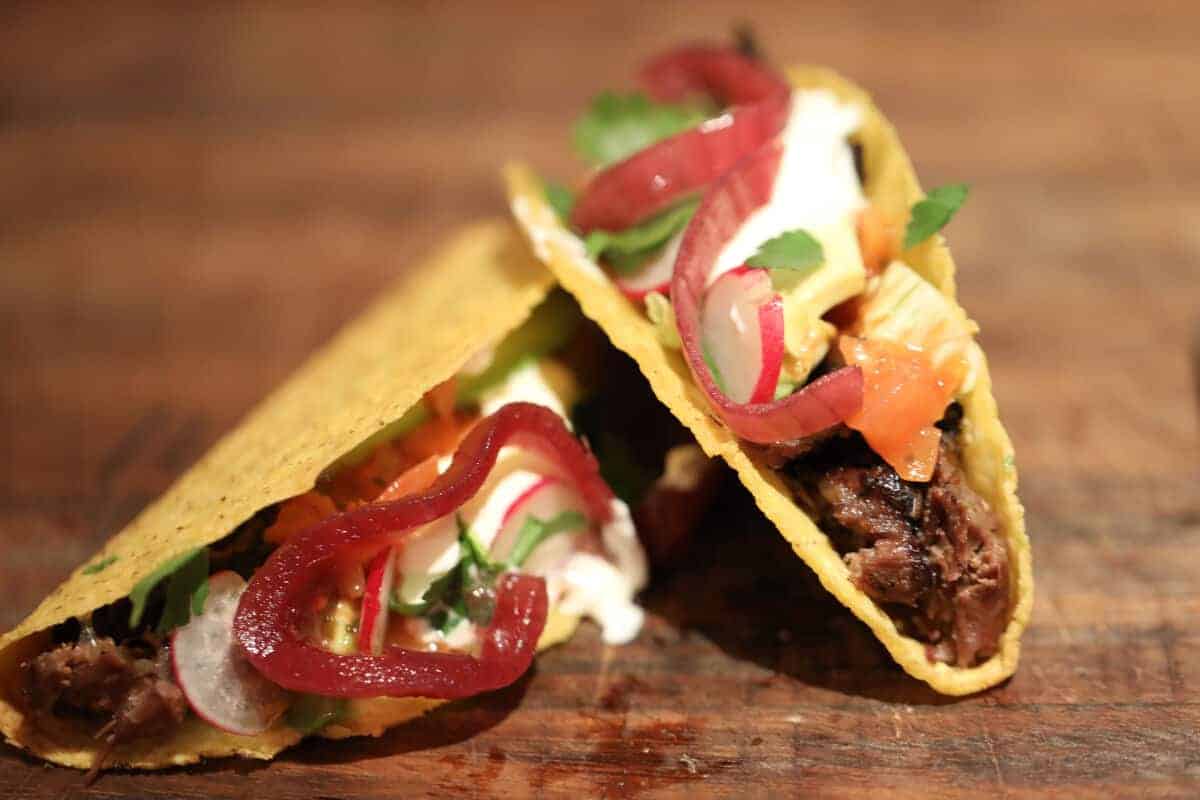 And here are some beef cheek tortillas:
Printable Recipe Card
[tasty-recipe id="1009784″]