In this guide, we've rounded up the best smokers on the market in different categories, discuss why we love them, their pros and cons, and help you to decide which might be the right one for you.
Barbecue smokers can be very different from your typical traditional grill, and knowing which could be the right for you to get into smoking your own meat or fish at home can be difficult.
This guide will take away any such confusion.
Below, we look at the best smokers in different categories, discuss their diverse features and how they help during the cooking process.
We have also compiled a list of what are, in our opinion, the top-rated smokers in each category, taken from other detailed and targeted roundups you can find on our website.
Smoker Reviews: Your Search Stops Here!
Ask any BBQ enthusiast in the Southern states why BBQ food tastes so darn good and the answer will nearly always be the smoke. For that fork-tender, fall off the bone meat, you can't beat a low and slow cook with plenty of smoke.
It's not just the Southern States where BBQ is popular though. According to the Hearth & Patio Barbecue Association, a 2017 'State of the Barbecue consumer study' found seven in every 10 US adults owned a BBQ or smoker.
In our list of the best smoker reviews below, we've chosen the smokers with the best mix of features, usability, quality, and price in each of a few different categories, so you can make delicious BBQ too.
They aren't necessarily the absolute best you can buy, because in each category there are models costing many thousands of dollars! But our choices represent amazingly good smokers while taking price into consideration.
Elsewhere on our website, you can find guides to more options in each category by clicking on the links provided. But, if it's the best mix of price and features you're after, these are the smokers for you.
What is a BBQ Smoker? What do They Do?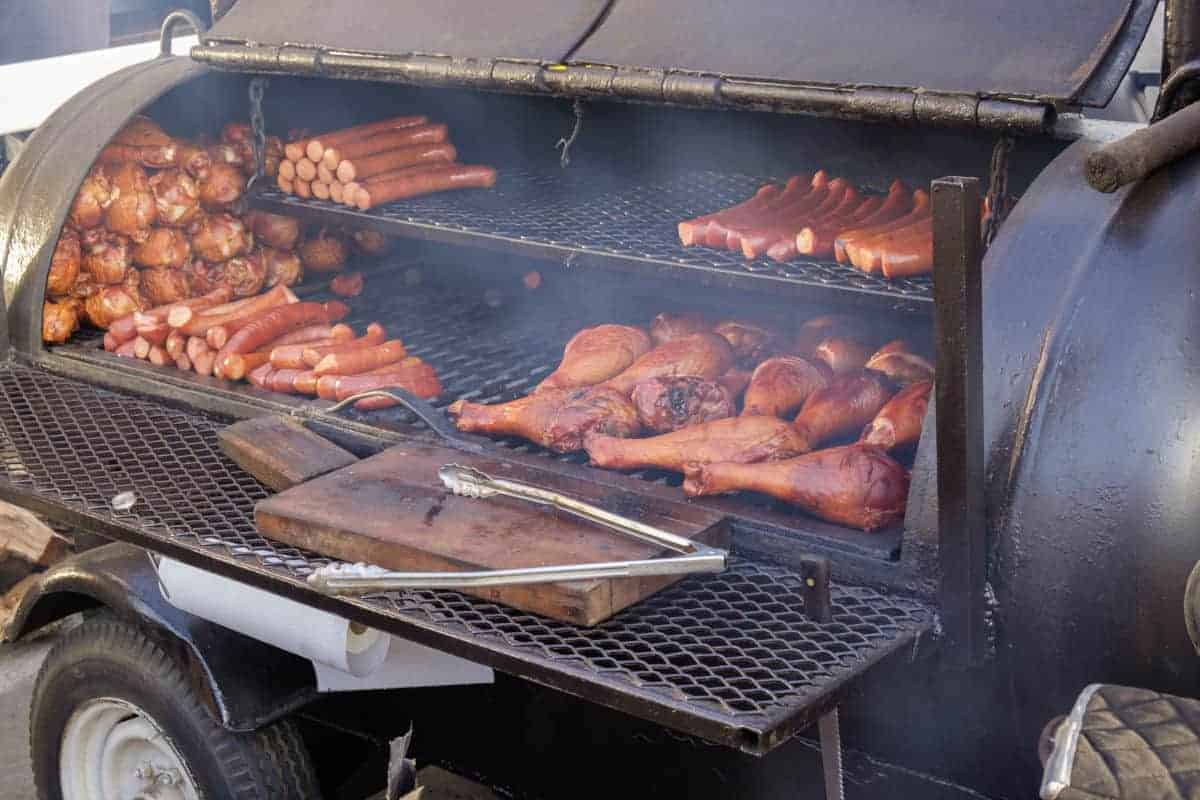 If the outdoor cooking bug has already bitten you, it's inevitable that one day you will want to try your hand at smoking your meats.
A smoker, put simply, is an outdoor appliance which cooks food at lower temperatures for extended periods while adding a wood-smoked flavor to food.
A closed chamber will be large enough to accommodate the required amount of food while smothering it with a gentle flow of smoke.
Smoke created by burning wood allows the meats to take on a unique smoky flavor which can't be matched by any other method.
A common misconception is that the smoke itself cooks the meat, but in reality, it's the heat of the fire or heating element which actually cooks the meat, while a thin smoke adds a layer of flavor.
What to Look for When Buying
Before you go and stock up on briskets and pork butts, you first need to choose the right smoker to match your requirements, and to do so you need to know what you should look for.
Here are a few tips, explaining what features you should consider when choosing the best smoker for you.
The Type of Smoker
Of the many types of smokers available to buy, which one is best for you?
Consider how much meat you intend to smoke and how often you expect to smoke. If you're planning regular large smoking sessions at home, it may be best to invest in a gas or electric smoker, as charcoal can get expensive in the long run.
Charcoal may be more expensive to replace constantly, but purists will argue you only get that authentic BBQ taste from charcoal.
Electric grills can be limited to their location by the availability of the nearest outlet, and propane tanks are heavy to move if you're looking for something portable.
Be sure to check out our article on the different types of smokers, so you know more about each type.
Build Quality, Materials, Insulation, and Durability
A smoker can be a considerable investment and will need to withstand significant wear and tear from being repeatedly heated and cooled, being outside in all weathers, being knocked, spilled on and more!
Ensure the one you choose has a sturdy construction that won't collapse mid-smoke. If the smoker is a heavy model, will it stand up to being dragged around your patio?
Thinner metals may be lighter, but won't offer that all important insulation for maintaining temperature. If you intend to leave the smoker outdoors, is the metal rustproof? A common sign of low-quality materials is rusting screws or joints.
It's not just about the materials used, but also the quality of the construction. Hoods or lids should be tight-fitting, with quality seals or gaskets. Wind can play havoc during a long smoke, and any smoker you buy should be airtight to avoid fluctuating temperatures.
Size
How much space do you have to spare in your backyard?
Some larger offset or combo smokers can dominate a smaller patio. Kamado style grills or vertical charcoal bullet smokers will have a much smaller footprint and can be easily tucked away.
If you're choosing an electric model, you'll need to consider where the nearest socket is. Electric smokers need high amperage extension leads, and the last thing you want is unsightly and dangerous cables lying all over your backyard or patio.
Capacity
Of course, the size of a smoker will also affect how much and what type of meat it can smoke.
If you intend to smoke for larger groups, you'll need the smoker with the most cooking area. Vertical smokers may have shelves which allow for more meat but can limit the size of larger joints to the dimensions of the chamber.
Horizontal style smokers, like offsets, combos or wood pellet grills, will typically feature larger grates that can accommodate several whole racks of ribs or larger pork butts and briskets.
So be mindful of how much you want to cook in one go, and buy a smoker that is able to deliver.
Temperature Range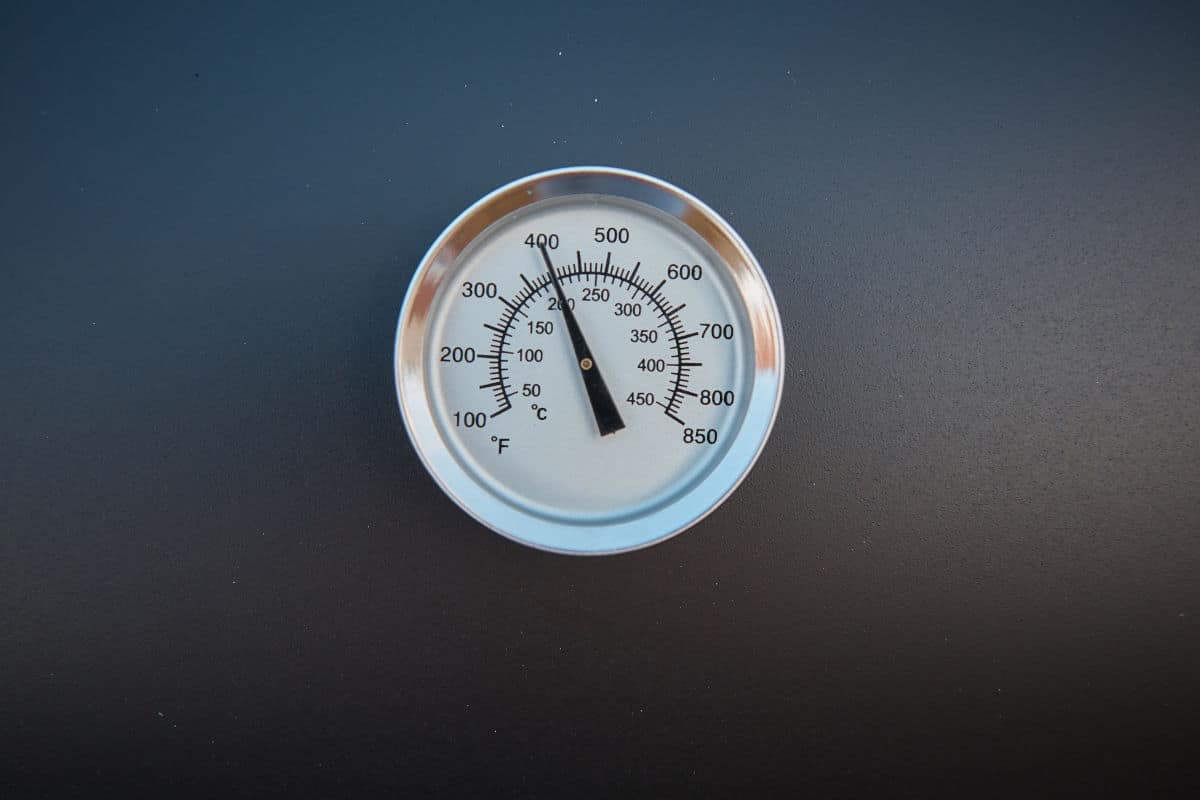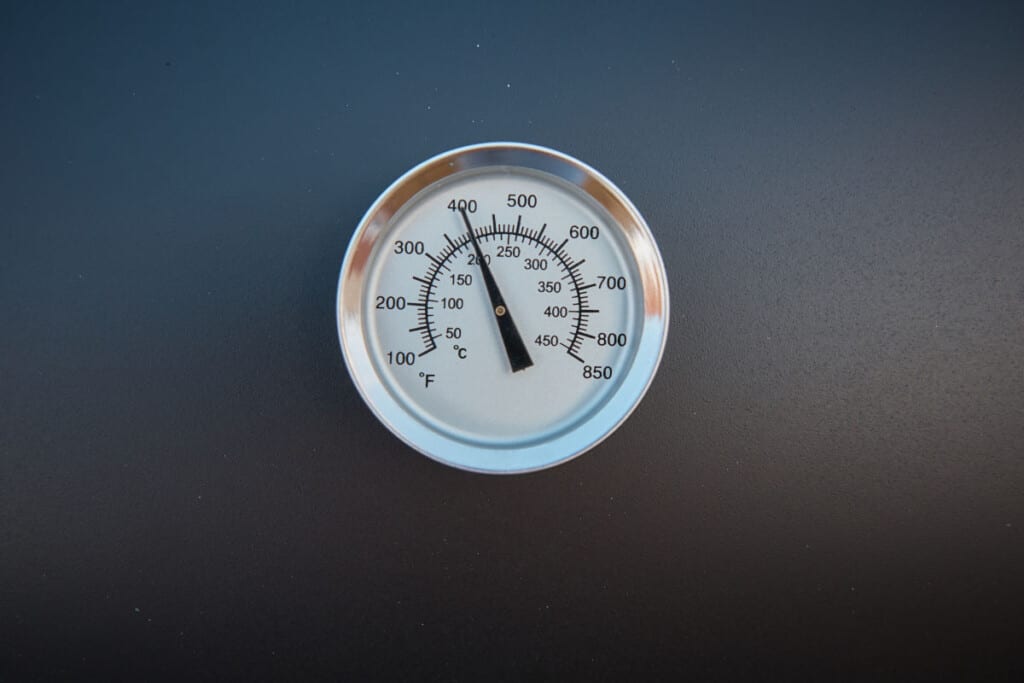 The temperature range of a smoker is even more important than that of an outdoor grill. To smoke meats well, you need better control of the temperature and for more extended periods.
Meat smoking is best when in the range of 225 to 275 °F, depending on what you're cooking. While for roasting, you will need temps of 400 °F+, and for searing as high as 500 °F or more.
Can the smoker reach the temperatures needed for a grill or the searing effect on a steak?
Sometimes you may even want to use your smoker as an oven, or for baking pizzas. You don't always need a combo for this, just check the manufacturer's specs for how low or high a particular models temperature can go.
However, if all you want to do is smoke low and slow, between 225 and 275 °F, then almost all smokers can achieve this.
Even Heat Distribution
An important part of cooking any meat, not just smoking it, is how even the heat is distributed. Many of the cuts you're going to smoke won't always be a uniform thickness, especially with cheaper cuts, like brisket or pork shoulder.
With a regular grill, you would just regularly move the meat to hotter or cooler parts of the grill for an even cook. Smoking meats, however, typically involves a longer cook and every time you open the lid, it allows smoke and heat to escape.
Offset smokers are notorious for uneven heat distribution, with the end of the smoking chamber, near the firebox, being much hotter than the end furthest from the fire.
Vertical and bullet smokers will often use a water pan to distribute heat more evenly with a steam effect. Grill/smoker combos will also use a heat source under the foods, for a more even cook.
Ease of Use and Maintenance
Digital smokers will nearly always be easier to manage, with many pellet grills just needing to be set up and pretty much left alone.
Thermostats and digital probes on a digital electric smoker can allow for the grill to automatically maintain the correct temperature without babysitting the smoke.
Kamado and bullets smokers allow for techniques which enable a longer burn, but it may require some practice to get the vents and airflow right.
Electric or gas smokers will, however, be easier to ignite, with a simple button, or piezo ignition system on gas smokers. Although these smokers are easier to clean, with none of the ash of a charcoal grill, there are more parts to go wrong.
Grills and smokers are all made with metal which should also be rustproof. Regular cleaning, oiling and some protection from the elements will extend their life.
Accessories
What accessories can you use with the smoker or are included? A deflector plate can allow for more even heat distribution, while a water pan will be a barrier between the heat source and the foods.
Extra shelves will allow you to increase the capacity and an additional warming shelf can be useful if you intend to grill on the smoker, too, or keep foods warm while you prepare others.
Some vertical, especially ugly drum smokers, may include hooks, which allow for hanging larger joints of meat or whole birds for smoking.
Mobility / Portability
Are you going to be mainly smoking at home, or do you intend to smoke meats when camping or tailgating?
At the very least, a smoker should feature some form of sturdy wheels, for easier moving around your patio. Wheels can also allow for moving it into the garage or shed when not being used, for protection from the elements.
If you're looking for the ultimate in portability, look for either a UDS or a smaller upright bullet smoker. They don't need any power outlet or heavy propane tanks, and many can be disassembled for easier storage or packing.
Just be warned, although kamado grills have a very small footprint, that ceramic casing is heavy!
Ease of Cleaning
When you're smoking and cooking meats, a fair amount of fat and meat juices will drop from the meat, with not all of it landing in the drip pan. As you're cooking your meats for longer periods, there will inevitably be a build up of leftover "goodies" on the inside parts.
When choosing the best smoker, check how much of the inside is removable. Grates, fireboxes, and water pans can all be removed for cleaning, and a good hosing of the unit will remove most debris.
With electric or gas smokers, hosing down the inside isn't always an option — it's all about how much time you're willing to spend cleaning your smoker.
Price
As with any purchase, budget is always a consideration — try to set your budget and stick to it, though do remember that you get what you pay for!
Smokers vary in price, from under a hundred dollars for a basic charcoal grill, to over two thousand dollars for more advanced pellet smokers.
Less expensive offset smokers can certainly look the part, but cheaper models may use thinner metals and feature a poor construction.
You would be surprised at many of the kamado smokers high prices, but you're getting a premium smoker which should last a lifetime.
Conclusion
We hope our look at the best smokers in different categories has helped you decide which is the right one for you. We've tried to feature a smoker of each type, and for every budget, in our quick roundup, but there are more options listed in our detailed guides elsewhere on this website.
If you have any stories to share about your smoking meat experiences, choosing a smoker or just have a general question, we are waiting to hear from you in the comments below.